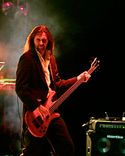 hris Nunes
Producer, Bass Guitar, and Vocals
After serving as the Assistant Director in 2004, Chris assumed the Producer position in 2006. A fan of the Trans-Siberian Orchestra since their inception, and having performed their music with local school bands and choirs, Chris looked to recreate TSO's show on a smaller scale and help raise money for schools and charities. Since taking over as the show's Producer, Chris has assembled a talented and dedicated group of musicians, vocalists, and crew members who share not only their love of TSO's music, also his vision of helping raise money for worthwhile groups.  He endorses
Spector
guitars and
Hartke
bass amps.

When not performing with Ornament, Chris is the Band Director at Westport Middle School in Westport, Massachusetts.

ick Silvia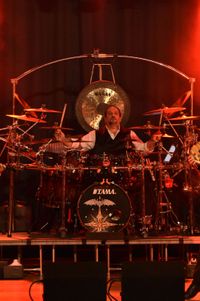 Drums and Percussion
Rick has been playing the drums with a variety of performing groups, from marching bands, concert bands, rock bands, jazz bands, and others.  He has played most recently with the pop group Mele, and played with the rock band Mystic Haize in the past.  Rick endorses KellySHU internal microphone suspension systems.  He plays
Tama
drums,
Zildjian
and
Sabian
cymbals,
Gibraltar
racks, and
Pro-Mark
sticks.

When not performing with Ornament, Rick is a pharmacy professor in Boston, Massachusetts.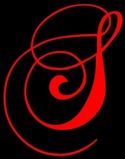 cott Philie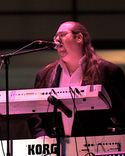 Keyboards, Synthesizers, and Vocals
Scott has been performing professionally since the age of 14.  After graduating from Berklee College of Music, he performed with many major artists including Smokey Robinson and Charlie Daniels.  Scott is currently the keyboardist/vocalist with New England's premier Journey tribute SCARAB.  Scott is also the music director for North Congregational Church in Middleboro, where he resides with his wife Gina and their children.  He uses Korg keyboards and Roland amps.

When he is not performing with Ornament, Scott is a Special Ed teacher in the Bridgewater-Raynham Regional School District.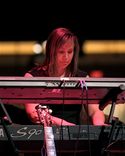 lena Walker-Jones
Keyboards and Synthesizers
Elena has been playing keyboards with a variety of performing groups for a number of years, including church groups and the pop band Mele. She plays
Yamaha
and
Korg
keyboards and
Roland
amps.

When not performing with Ornament, Elena is a school teacher in Attleboro, Massachusetts.